Modern Plumbing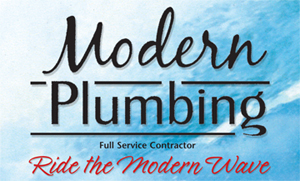 317.497.0344
Modern Plumbing is your #1 Indianapolis trenchless sewer replacement contractor. We are experts when it comes to Indianapolis trenchless sewer replacement and Indianapolis trenchless sewer repair; it is what we do best! We are professional and courteous specialists- always ready to address your Indianapolis trenchless sewer needs.
Indianapolis Plumber
We are a full-service Indianapolis plumbing and sewer service, here are a few of the services we offer:
Trenchless sewer repair
Trenchless sewer replacement
Drain cleaning
Sewer cleaning
Septic system maintenance
Residential plumbing
Commercial plumbing
Plumbing installations & repairs
Water heater installation
Water heater repair
We proudly offer trenchless sewer repair in Indianapolis IN and surrounding areas:
Advance IN, Amo IN, Avon IN, Bainbridge IN, Barnerd IN, Beech Grove IN, Belle Union IN, Bethany IN, Brooklyn IN, Brownsburg IN, Camby IN, Center IN, Center IN, Clayton IN, Clermont IN, Clinton IN, Cloverdale IN, Coatesville IN, Crows Nest IN, Danville IN, Decatur IN, Eagle IN, Fillmore IN, Franklin IN, Greenwood IN, Harrison IN, Homecroft IN, Indianapolis IN, Jackson IN, Jamestown IN, Jefferson IN, Lawrence IN, Lebanon IN, Lizton IN, Marion IN, Martinsville IN, Meridian Hills IN, Monrovia IN, Mooresville IN, Morgantown IN, New Maysville IN, Noblesville IN, North Crows Nest IN, North Salem IN, Paragon IN, Parkersburg IN, Perry IN, Pike IN, Pittsboro IN, Plainfield IN, Puntnamville IN, Reelsville IN, Roachdale IN, Rocky Ripple IN, Russellville IN, Southport IN, Speedway IN, Spring Hill IN, Stilesville IN, Sugarcreek IN, Thorntown IN, Ulen IN, Union IN, Warren IN, Warren Park IN, Washington IN, Washington IN, Wayne IN, West Newton IN, Whitestown IN, Williams Creek IN, Worth IN, Wynnedale IN, and Zionsville IN.
317.497.0344